MESSAGE FROM GROUP MANAGING DIRECTOR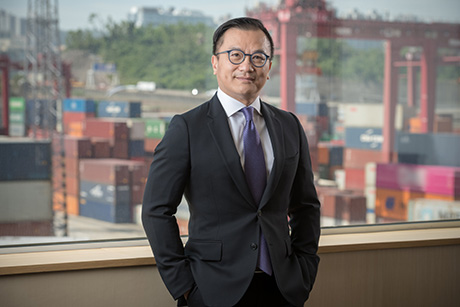 The maritime and port industry has gone through a roller coaster journey in recent years. After an above-average growth for global container trade in 2021, we have seen a softening of the demand since mid-2022 due to significant contraction of consumption in the US and Europe, and stringent measures against the pandemic in Mainland China. The relaxation of measures in Mainland China in the last few weeks of 2022 will definitely have a positive effect on cargo flow but the extent is yet to be seen. It is expected that 2023 will continue to be full of challenges with high degree of uncertainty associated with volatile political and economic outlook.
In Hong Kong, the Hong Kong Seaport Alliance continues its efforts to enhance Hong Kong's position as a regional transshipment hub and the gateway to China especially for fresh produce and fruits. The launch of Electronic Booking Confirmation Note (eBCN) in September 2022 and a full implementation planned for March 2023 would complete the digitisation of both import and export processes enhancing further efficiency at the port.