COMPANY PROFILE
Modern Terminals has been a pioneer in the growth of the container terminal industry in Hong Kong and Mainland China ever since we opened Hong Kong's first purpose-built container-handling facility in 1972. Today, we own and operate container terminals at Kwai Tsing Container Port, Hong Kong. We operate and hold a majority of shares in DaChan Bay Terminals in the Pearl River Delta (PRD). In the PRD, we also hold equity stakes in both Shekou Container Terminals and Chiwan Container Terminal.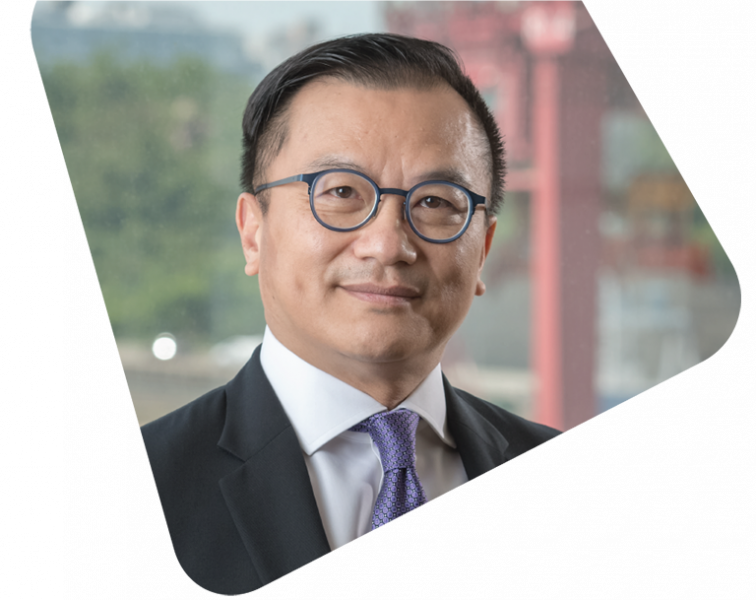 Message from
Group Managing Director
The maritime and port industry has gone through a roller coaster journey in recent years. After an above-average growth for global container trade in 2021, we have seen a softening of the demand since mid-2022 due to significant contraction of consumption in the US and Europe, and stringent measures against the pandemic in Mainland China. The relaxation of measures in Mainland China in the last few weeks of 2022 will definitely have a positive effect on cargo flow but the extent is yet to be seen. It is expected that 2023 will continue to be full of challenges with high degree of uncertainty associated with volatile political and economic outlook.
To be the preferred partner for world-class terminal and supply chain services, building global connectivity for the sustainable development of local economies and the improvement of people's well-being.
Achieved by:
adopting

partnership

as the core approach with customers, suppliers, governments and other industry and community participants
providing industry leadership in the areas of productivity, efficiency, environmental performance and safety management across our core terminal operations and integrating with industry partners to offer end-to-end

supply chain solutions

creating the physical gateways for

global

trade in support of an integrated world
delivering both an environmentally sustainable approach to terminal construction and a

sustainable business

and operating model
ensuring long-term performance by providing

opportunities

for staff, suppliers and other local industry players to assist in the development of the local economy and community
contributing directly and indirectly to the

improvement of people's lives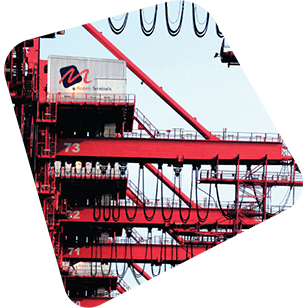 Be recognised for delivering world-class services through our Brand Promises so that profitable business is acquired and retained
Foster a culture of ambition and social responsibility where our talented people can grow, excel and succeed
Continuously strive for operational excellence and improved financial performance by leveraging technological and management system innovation
Realise economies of scale at China business units to improve operating margins and position for future expansion
Build on our China base and expand internationally by building government and private sector partnerships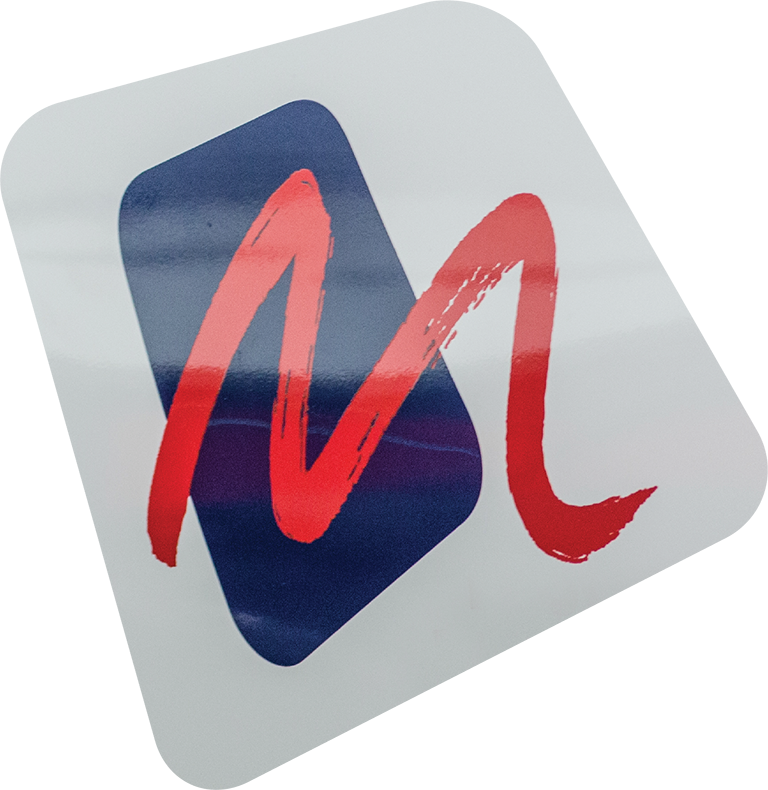 We are the preferred partner for world-class terminal and supply-chain services.
We are committed to working with you to maximise the value you create for your customers and your shareholders.
Whenever you interact with us you will consistently experience the following brand promises:
Partnership for value:
We understand your business drivers and work together with you to create value for both of us.
Customer-driven innovation:
We collaborate with you to develop creative ideas and deliver outcomes that benefit your business.
Operational excellence:
We deliver world-class services, using best practice to continuously raise our metrics while managing exceptions professionally.
Our Brand Promises have been designed to ensure that when you work with Modern Terminals, you Partner with the Best.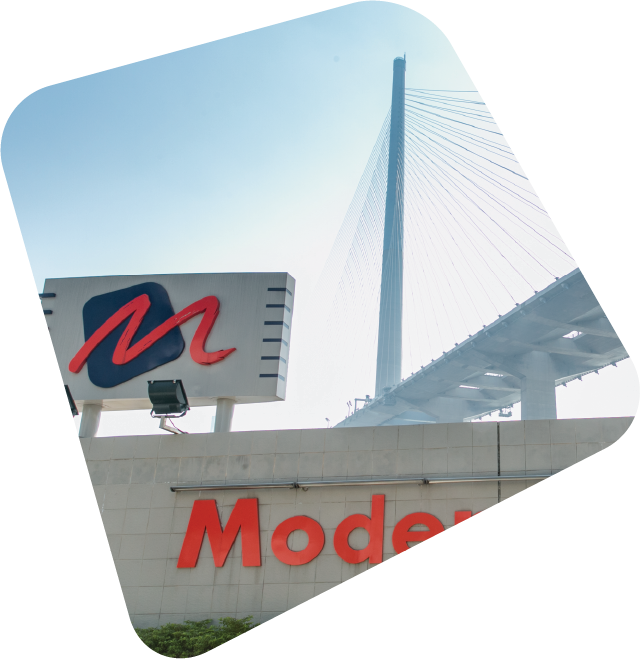 Accountability - We are accountable for our decisions, actions and results by being dedicated and pro-active in undertaking our work

Trust - We earn the trust of our colleagues, customers and business partners by respecting one another and conducting ourselves with integrity

Teamwork - We work together in highly effective teams towards common goals by leveraging our differences and strengths
Our culture values contribute to Work Life Fulfillment - Our people take pride in being part of the company because we feel engaged and motivated to achieve, gaining satisfaction from our contribution in a trusting and supportive environment.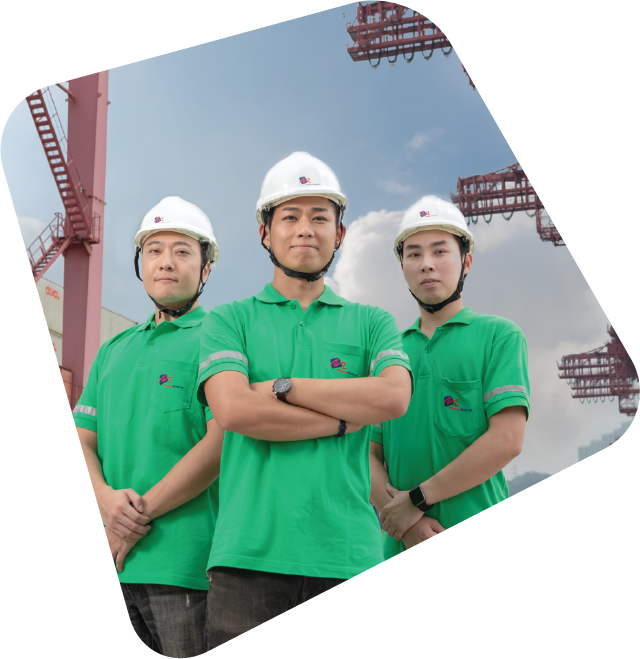 Shareholders
The status of Modern Terminals in the industry is underpinned by the strong backing of our shareholders,
each of whom is a renowned regional conglomerate. They are:
OUR STORY
A progressive company with a proud heritage
Modern Terminals opened Hong Kong's first purpose-built container terminal in 1972, making us a pioneer in an industry that has grown substantially over the years.
We have also won recognition in an increasingly competitive business environment as an organisation that comes up with innovative ways to improve efficiency and productivity, as well as a customer-oriented company that focuses wholeheartedly on developing solutions that match the needs and business initiatives of our customers.
Following our success in Hong Kong we have expanded into Mainland China where we are already emerging as a key player within the regions in which we operate.