Company Profile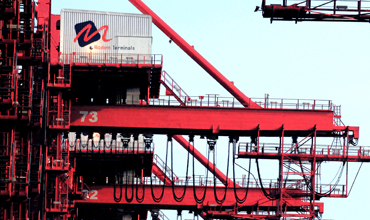 Modern Terminals has been a pioneer in the growth of the container terminal industry in Hong Kong and Mainland China ever since we opened Hong Kong's first purpose-built container-handling facility in 1972. Today, we own and operate container terminals at Kwai Tsing Container Port, Hong Kong. We operate and hold a majority of shares in DaChan Bay Terminals in the Pearl River Delta (PRD). In the PRD, we also hold equity stakes in both Shekou Container Terminals and Chiwan Container Terminal.
Modern Terminals is recognized as a customer-focused service provider. Our expertise in the industry, the state-of-the-art equipment we invest in and the commitment of our people enable us to deliver a unique customer experience at the terminals we operate. This encompasses innovative solutions to exceed customer expectations. At the same time, we remain alert for opportunities to enhance our efficiency and productivity further in order to remain ahead in this competitive industry.
To complement our terminal operations we established ModernPorts in 2000. This was the first portal to provide the Hong Kong shipping community with a one-stop e-business platform. We are also a key shareholder in OnePort, which boosts the efficiency of the Port of Hong Kong by offering value-added logistics services on a secure electronic platform.